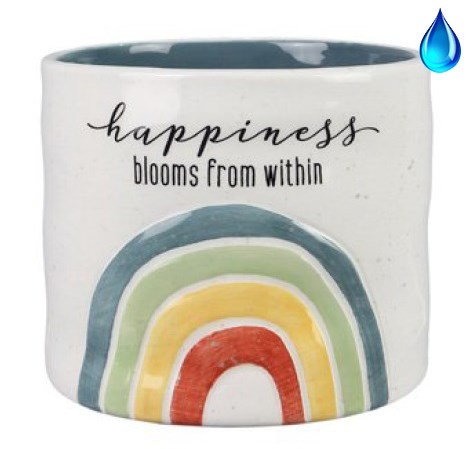 Rainbow Pot/Planter - 5"
Item ID: Y20694
Dimensions:

Glazed ceramic. This vibrant hue rainbow planter is a chic way to add a touch of life to your space.

Related Products
"

Wood sign with beads and tassels - 4 assorted styles. Let daily inspiration land on the bare walls or countertops of your living room, entryway or bedroom with the delicate colors of rainbow design with charming tassel and bead side accents.

"

Glazed Ceramic - 3 assorted styles. Animate your daily routine with this charming rainbow trinket dish, featuring a playful, decorative motif to rest your small essentials upon.

"

Glazed ceramic - 3 assorted styles. Perfect gift for the house-proud rainbow lover! These dishes are adorable in size for condiments, spices and even jewelry. Rainbow motifs brighten up your mood for every meal.