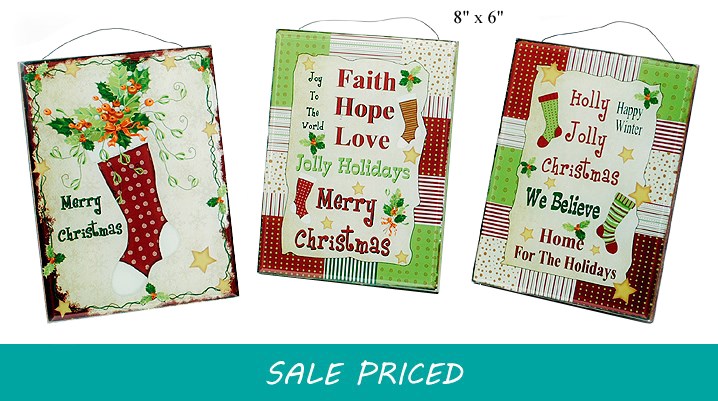 Holiday Plaque with Stand - 8" x 6"
Item ID: X307368
Dimensions:

Wood holiday art with acrylic overlay. Art can be hung by hanger or sit on a table top with stand included - 3 assorted styles.

Related Products
"

Wood holiday plaque with acrylic overlay. These will stand on their own or hang on the wall. Three designs assorted.