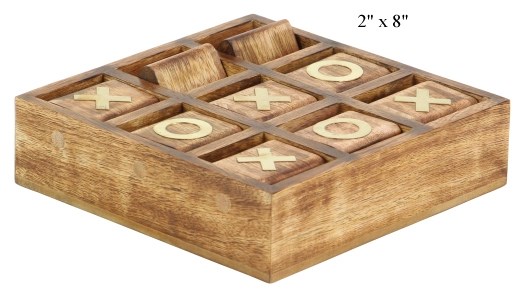 Tic Tac Toe Game - 2" x 8"
Wood game has brass letters attached to triangular pieces which swivel. Ideal on a coffee table or in an office.

Related Products
"

Metalware (Black Nickel finish) - $10.00 each

"

Metal puzzle pieces can be set in a tray or on a shelf for a contemporary accent - set of 3.