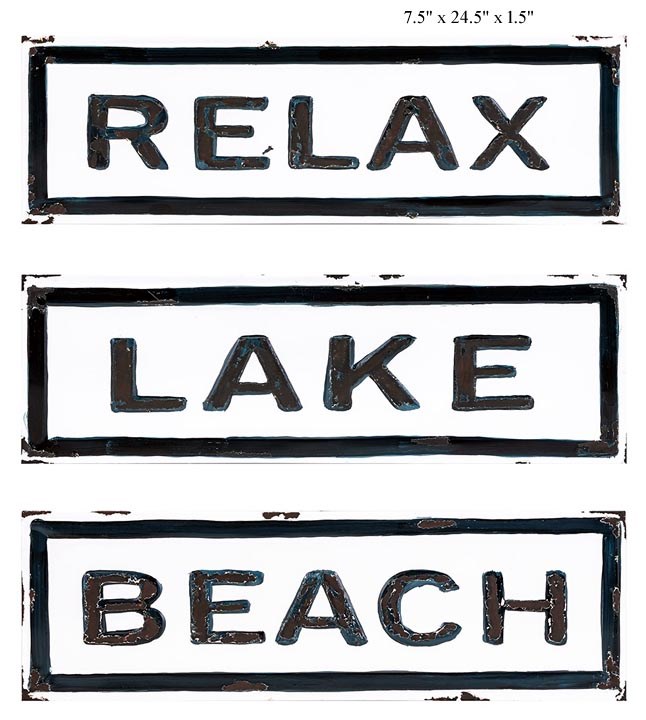 Relax/Lake/Beach Signs - 24.5"
Complete your nautical-themed home decor with these lovely wall signs. This set features three rectangular metal panels adorned with RELAX, LAKE and BEACH typography. Boasting a distressed finish, these wall signs are sure to radiate a rustic, aged appeal to any room or space. Each piece is constructed with a keyhole back hanger, ensuring convenient installation and sturdy display.

Related Products
"

Shelf life: Forever chill. Perfect for a lakehouse or simply a room dedicated to living in relaxation mode, the Fenton wall shelves feature the words, LAKE, BEACH and RELAX embossed in black lettering on their curved iron fronts finished in enamel. With solid fir wood surfaces completing the shelf units, the set of three can be displayed together or separately to suit your style.