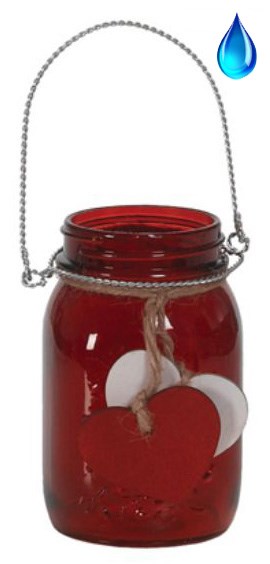 Red 'Mason' Jar w/Heart - 5.25"
Item ID: H4501-HT
Dimensions:

Glass jar with wire handle, wood hearts and jute.

Related Products
"

"Will's Company Exclusive!" Our cordless Magic Flame light features 40 LEDs to create the look of a real flame without the heat. It also has a steady on feature for a constant glow. The light comes with a USB charging cord and has a timer that will automatically shut off after 6 hours and rechargeable lithium battery. The fully charged light should 'burn' up to 18 hours. The light also features a magnetic base and reversible flame so it can be hung from any metal object. It is the perfect lighting element for any event or home decor item. Magic Flame is also rain proof so it can be used inside or outdoors!