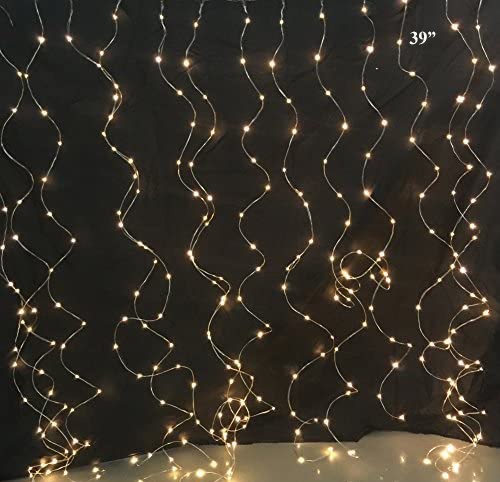 200 Light Curtain 39"x 39"
Item ID: FC-LE3120W.W
Dimensions:

400 Warm White LED Lights on fine wires that descend from a clear acrylic cord. There is approx. 3-4" between each drop. The top cord is approx. 39" long. The lights have 7 different lighting functions including steady on and multiple forms of twinkling. The lights are electrical and include a remote control with a 6 hour timer. These would be great in a display window or for a wedding backdrop.